Double yield for $5
Double yield for $5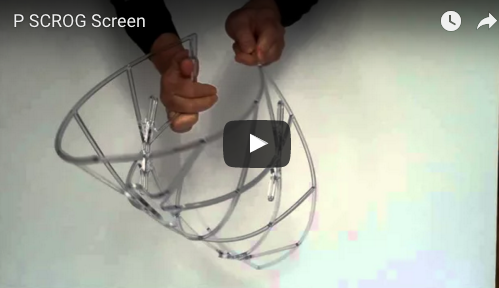 Would you pay $5 per plant each grow to double your yield, some say even triple? P SCROG along with Low Stress Training (LST) can do it for $5 a grow in part because of the superior screen material.


P SCROG screens are molded from polycarbonate resin to provide optimal growing conditions, strength and safety when using the ScrOG method to maximize yield.
Polycarbonate
 is a lightweight, high-performance plastic that possesses a unique balance of toughness, dimensional stability, optical clarity, high heat resistance and electrical resistance.
Indoor grow spaces by their very nature utilize a dangerous combination of water and electricity to maintain life of plants. Metal ScrOG screens are conductors of electricity and heat and should be avoided in the growing environment to reduce chance of electrical shock, fire hazard and damage to plants. In addition, metal "racking" type material (especially black) can block up to 13%* light during ScrOG training in addition to conducting heat and possibly stunting growth.


​P SCROG screens are naturally transparent, with the ability to transmit nearly all available light to plants​. ​The screens have high strength, toughness, heat resistance, electrical resistance ​and excellent dimensional and color stability. 


The general properties can be summarized as follows:
excellent physical properties
excellent toughness
very good heat resistance

​good ​chemical resistance

​electrical resistance​

transparen​t​
horticulture friendly
The same P SCROG screen material is used to make bullet proof glass. 
The following diagram compares the impact strength of polycarbonate to other common polymers.
Data from Polymer Technologies & Services, LLC.


SCROGGER warranties P SCROG screens for
5 full years
because of the quality and strength of the polycarbonate material. With the P SCROG 4 20 sale, ​that works out to about
$5 a grow**
over the warrantied life.
Celebrate 4 20 and save 25%, good now until April 30, 2016. Hurry, only 420 hours left!

MAXIMIZE YIELD
with
P SCROG support 7 days a week - 512-528-6028
or
SupportOurPlants@SCROGGER.com