Tale of Two Widows
Tale of Two Widows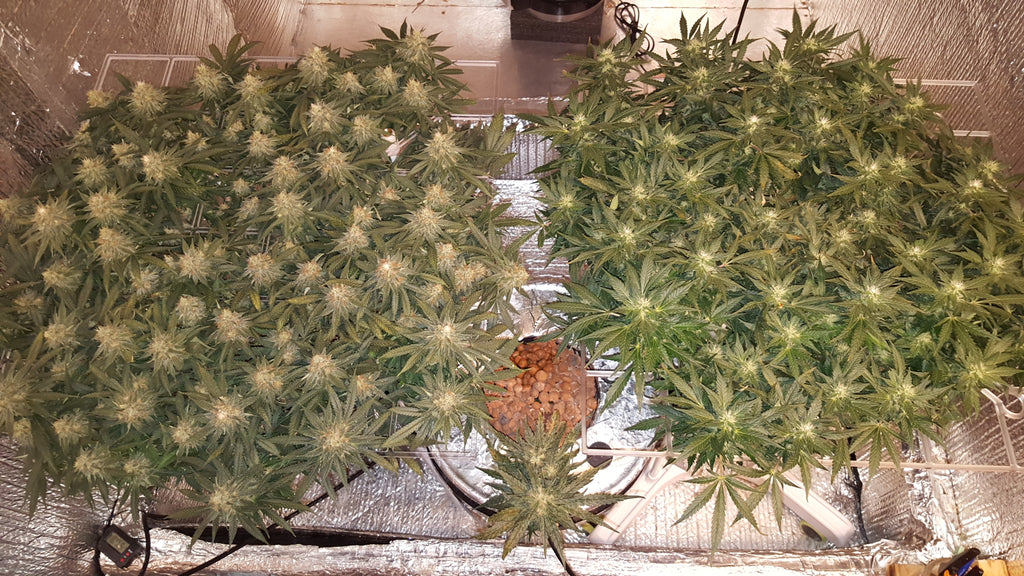 Long before SCROGGER ever sold its first P SCROG, a friend out west by the name of J. Washington was diligently doing trial grows with some prototypes we sent him. "J" catalogued a landmark grow in a 420Magazine grow journal called "Tale of Two Widows".
J is a long time lover of the White Widow strain and has had significant experience growing it hydroponically. However, in his 2015 grow he saw dramatic differences from what he had seen in the past.
Although the two White Widows came from the same batch of seeds, they grew and looked very different. 
The final product looked totally different and yielded different as can be seen below.
Read more about the "Tale of Two Widows" at 420Magazine... 


This is how WW 1 progressed through veg and flower. See the grow detailed side by side at
"Tale of Two Widows" at 420Magazine...
MAXIMIZE YIELD
with
P SCROG support 7 days a week - 512-528-6028
or
SupportOurPlants@SCROGGER.com